These artisanal boards are some of the finest board games handcrafted in our modern era. In the age of plastic injection molding and Chinese manufacturing, there is a level of quality, artisanship, and detail that people simply aren't used to seeing. These are living objects. When you purchase a Kabinet Materia Settlers of Catan board, you are not purchasing a regular board game. You are purchasing an heirloom object and a piece of art.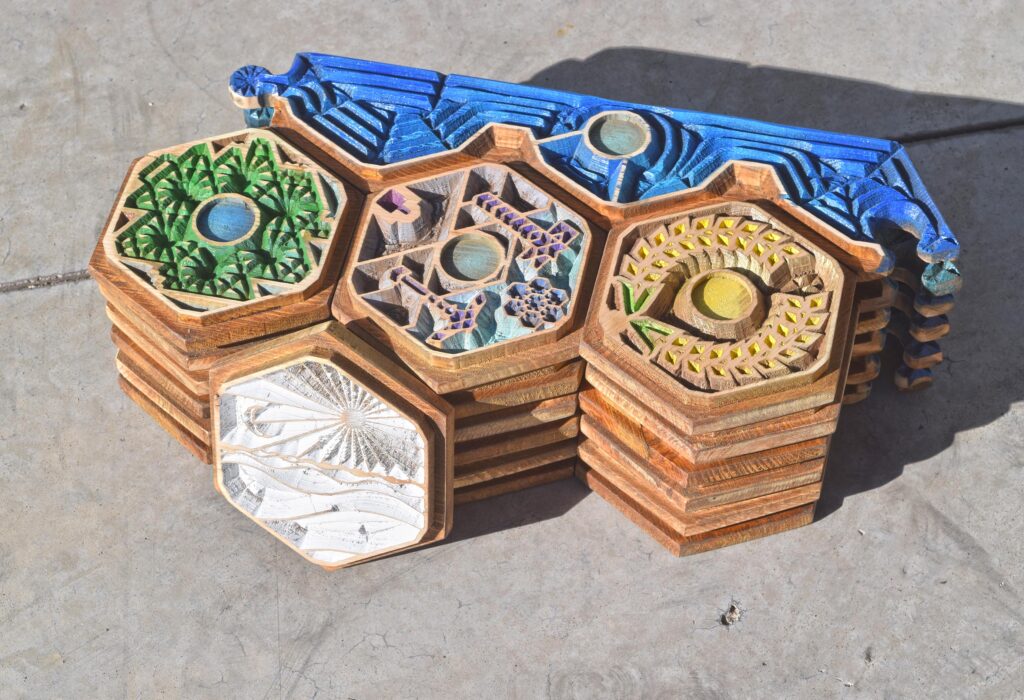 Let these boards be the central piece of fond memories with friends, family, and loved ones. Imagine your children growing old, returning home for the holidays and old Kabinet Materia Catan Board awaits them under the coffee table. In the same way that pleasant smells evoke nostalgia and connect us to time and place to mark the passage of time; a beautiful object can do the same.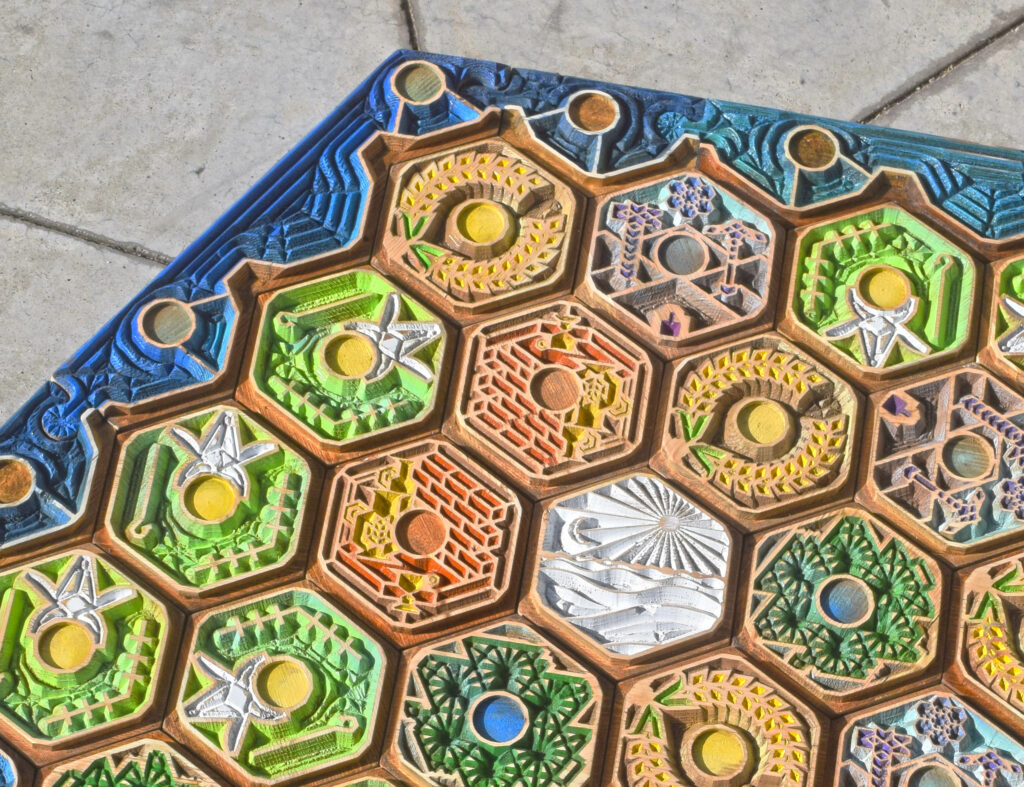 These artisanal boards are handcrafted in the backwoods of Colorado using traditional materials and high tech processes. In the gallery below you can see some of the process. The wood shop is located at the base of these gorgeous 14,000 ft peaks. I gather the rough cut Douglas Fir timbers from across the valley. The lumber yard is a site to behold with all kinds of equipment. The timbers and glued up and CNC milled to produce the designs. Check out this link for more information on the process.
A Gift For the Person With Everything
This is a timeless truly unique gift that will thoroughly enchant it's recipient and stay with them for many years to come. Every time you play the game, it will serve as a reminder of your relationship. It's a perfect idea for Father's Day, Weddings, Holidays, Christmas, Birthdays, and so on. Kabinet Materia will continue to accessorize the board with more an more pieces as time goes on. This creates a collectable quality, and a reason to return to the store over and over again. Check out the accessory line up below!
Artisanal Boards Activities
A lot of our customers are interested in interactive activities. Painting your own gear is a central part of Gamer Culture. After all, no one cares about your board game more than you! If your family is taking a summer vacation to the cabin by the lake this is a great porch activity. Cut the wi-fi and get your kids off the devices. Find an activity to truly engage with one another. 20 or 30 years down the road, that Settlers of Catan board you painted up at Lake Minaki in 2020 will be a priceless object. KM has produced a painting kit for both the regular board and the 5-6 player extension board. Purchase them together for the full blown experience!
The Assembled and Painted Regular Board +Extension looks something like this: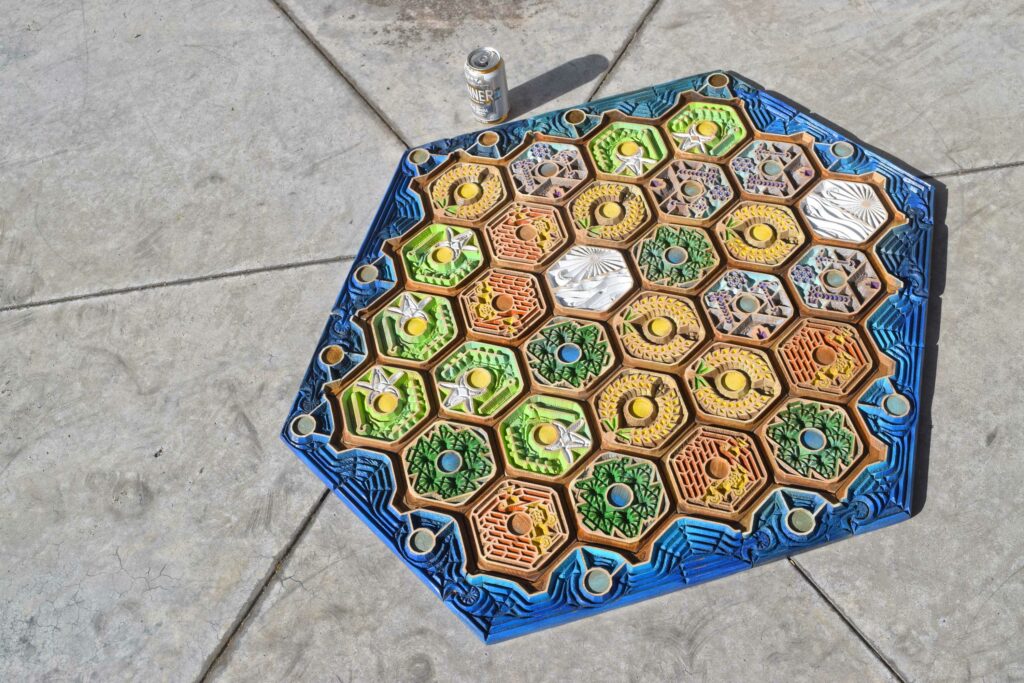 Artisanal Boards Related Links
Artisanal Boards on Pinterest
Other Amazing Catan Boards on Pinterest
Pinterest Image Gallery for Kabinet Materia Products
Pinterest Handmade Wooden Board Games
Mayfair Games Facebook
Mayfair Games on Board Game Geek
Catan Official Site
The Etsy Store
Commercial Fabriaction Site
Stewart Losee Art Site